Maan Choyo

Maan Choyo
Home in the Himalayas, Nepal
Cold.
That's what I felt as soon as I awoke.
The sun hadn't risen and I wanted to get up to enjoy the sunrise.
I found it difficult to get out of bed because it was colder than the days before.
I'd hardly slept that night.
But I wasn't going to miss it.
Outside there was very fine grass, frozen almost cutting.
It crunched beneath my feet with every step I took.
I waited.
I tried to get warm, but keeping my hands in my pockets wasn't enough.
I closed my fist and blew inside my hand, which was the cold came in.
«GaVKaG Unique Photography» applies a new Art Work concept.
The person wishing to apply for the ownership and enjoy the previously chosen photograph will be the sole owner of the original Art Work without copies.
The Art Work exclusivity lies in the negative as the original canvas whose work is signed by the artist and whose sole reproduction will be the print accompanying the delivery of the negative.
For delivery, the main canvas, i.e. the negative, will be protected by a sleeve inside a box, both manufactured artisanally. All this will be accompanied by a print of the work, with the dimensions previously chosen by the interested party.
Each negative will be sent in handmade box made by craftsmen and professionals in the material used. For the first sale edition of negatives, the box is made from ebony and pure gold, always sustainable conflict free fair trade materials. The work is done by 2 craftsmen:
The
carpenter
works a single piece of ebony manually to shape the box which will hold the negative.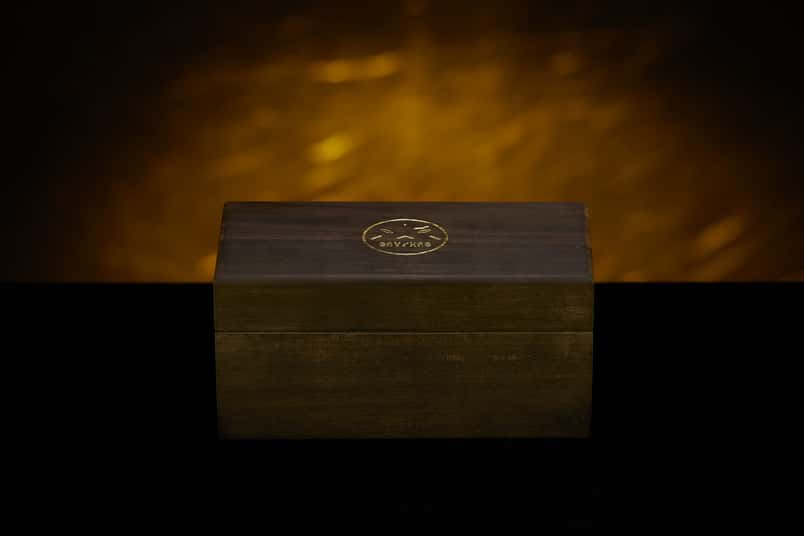 The
Jeweler
creates the negative sleeve using anti-Newton glass and solid gold, in addition to decorating the box with gold details.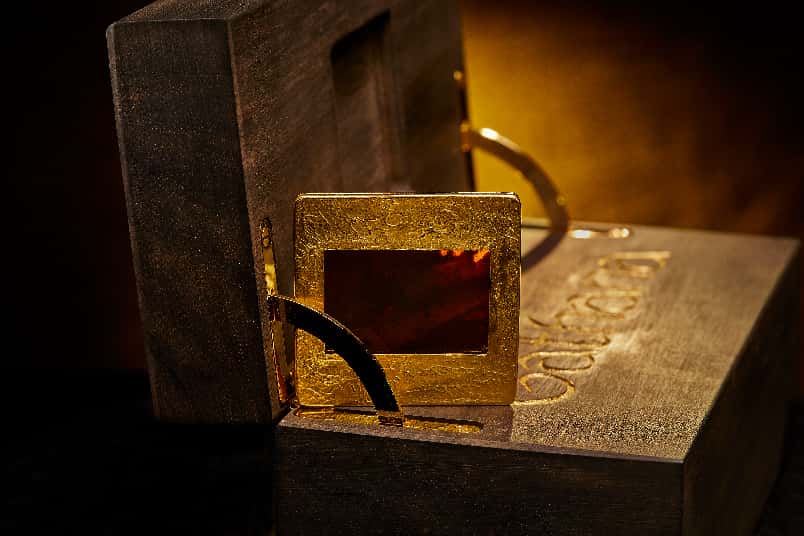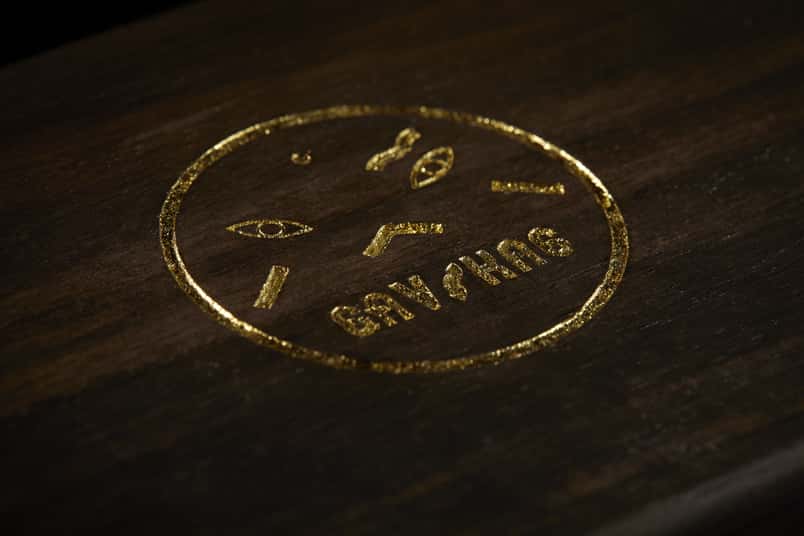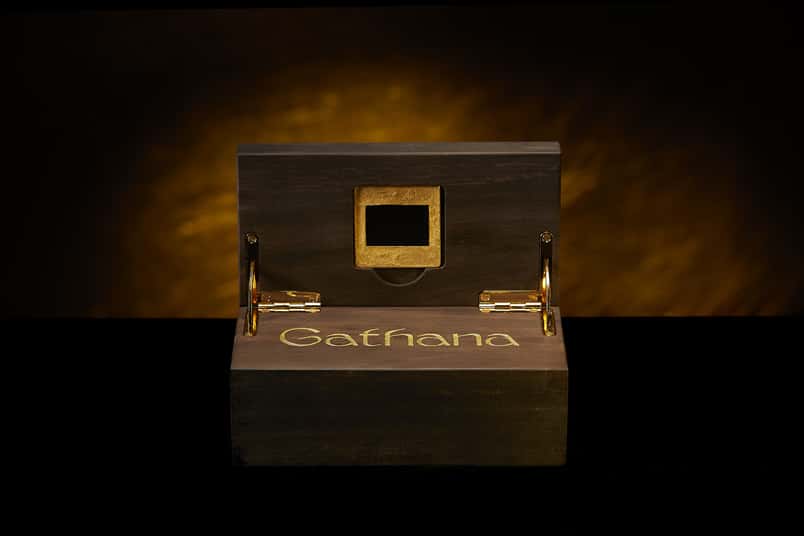 All the materials used are of fair trade and worked by specialist craftsmen in each material.
Ebony Wood
The ebony holds the FSC® (Forest Stewardship Council) certification guaranteeing its origin is from a forest which meets the Forest Stewardship Council forestry management principles and criteria. Furthermore, the craftsman uses part of the manufacturing budget for the development of sustainable plantations, working with The Rainforest Alliance™ to maintain and protect the forests, likewise their flora and fauna.
The Gold
All the materials used are from Fairmined® mines, which certify their origin from sustainable industries and responsible practices regarding both people and the environment. All this results in a sustainable conflict-free ethical item. 
Each work will be accompanied by a print in the dimensions of choice, except for those which have been exhibited in galleries, museums, etc. Said works must be delivered with the optimal print previously chosen by the artist.
Materials
Ebony wood
18 carat gold
200 gr photo paper
Measures
Box: 180*90*90mm
Weight: 1500g